Flexible Architecture & Deployments
The solution is comprised of two (2) components:
CRM Managed Solution: Deployed on Dynamics CRM (CRM Online or on-premise). Two (2) minutes to install.
TFS Manager Application: Deployed either on-premise or hosted (by Quantum Whisper/Azure).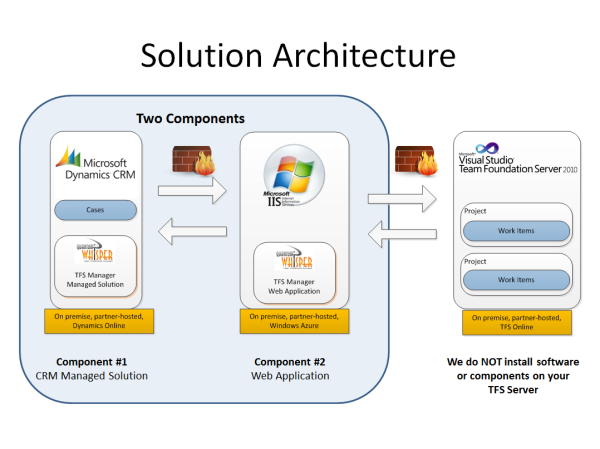 Note: Regardless if the TFS Manager application (component #2) is hosted on-premise (i.e., your IIS infrastructure) or by us (i.e., Quantum Whisper cloud), the application must be accessible to CRM and TFS (usually through a firewall).