Business and Technology Partners
Microsoft BizSpark - Quantum Whisper is a Microsoft partner and a member of Microsoft BizSpark. Launched in November 2008, the BizSpark program is designed to help accelerate the success of entrepreneurs and early-stage startups globally. The program provides fast and easy access to current, full-featured software development tools and platforms, and a connection to over 2,000 BizSpark Network Partners – including university incubators, hosters, government agencies, investors, consultants and financial institutions – all with a common goal of supporting entrepreneurship.
Microsoft Windows Azure - Quantum Whisper leverages Microsoft Windows Azure. Windows Azure is a cloud services operating system that serves as the development, service hosting and service management environment for the Windows Azure platform. Windows Azure provides developers with on-demand compute and storage to host, scale, and manage web applications on the internet through Microsoft® datacenters.
ADXSTUDIO Inc. is a Microsoft® Gold Certified Partner and an established application development firm with expertise in comprehensive web content management solutions.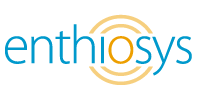 Enthiosys is a management consulting and training firm that brings business agility to software companies and firms embedding software into their products. As the leading authority on agile product management, we help these companies plan, design, build and manage their products throughout their lifecycle.

InCycle Software is a Microsoft Gold Certified Partner and a leading provider of ALM consulting services for Microsoft.NET development teams.
Urban Turtle provides a SCRUM planning and task board for Microsoft Team Foundation Server (TFS) that helps development teams easily manage sprints in TFS. A nice complement to Quantum Whisper...