Microsoft Dynamics CRM & TFS Case Integration: CRM Connector for TFS)
You can quickly and easily send case information from Microsoft Dynamics CRM (CRM 2011, CRM 2013, CRM 2015, CRM 2016 and CRM Online) to Microsoft's Team Foundation Server (TFS 2010, TFS 2012, TFS 2013, TFS 2015, TFS 2017 and VSTS/VSO). A common scenario is the escalation of bugs or issues that require development resources to fix. You can search TFS, link cases to existing work items or "send cases" to TFS where a new work item is automatically created. CRM cases are subsequently synchronized with key TFS work item information --- complete with update notifications. To learn about the user experience --- see these application screenshots. You can also spread the good news and email this page link to a friend.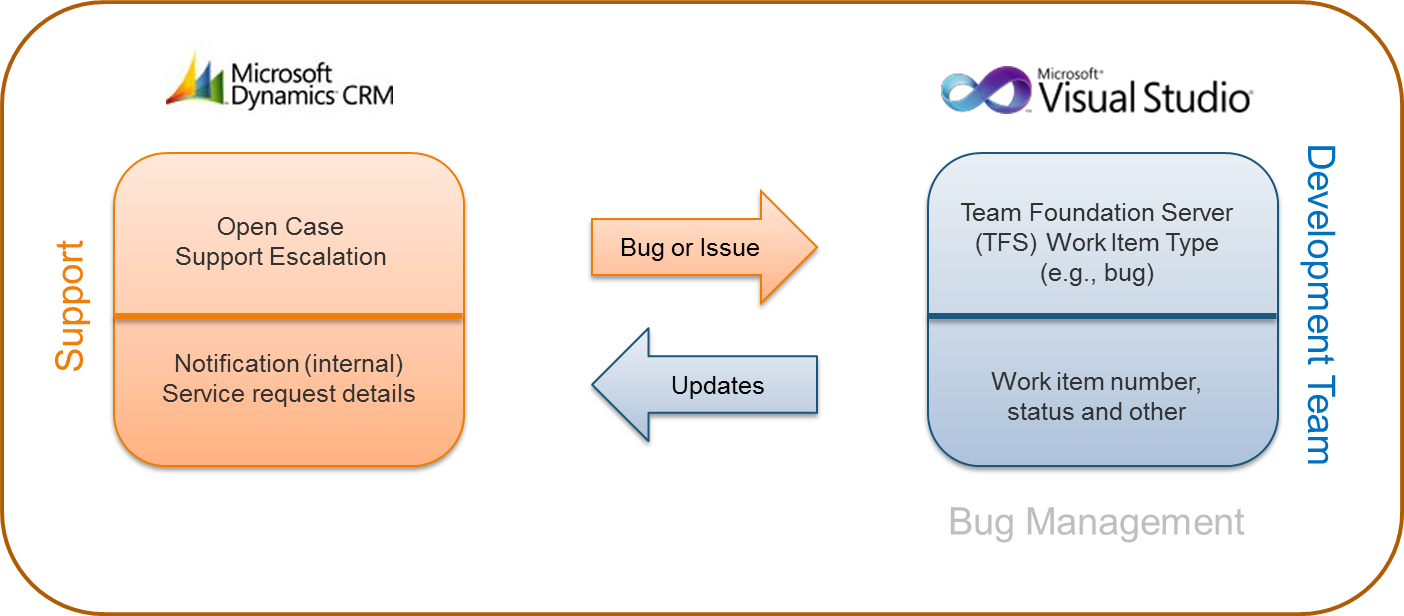 Unlike other integration solutions that are generic, yet expensive, we offer a targeted case/bug management solution for Dynamics CRM and TFS. While custom integration projects can be tedious, costly and never "finished", our solution is ready NOW and installs in minutes.

Call 1-888-368-2999 or contact us for details. Start your free trial today!