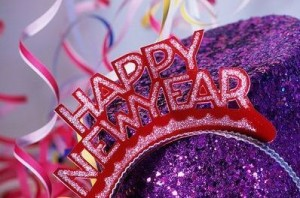 First off, Happy New Year to all my friends, colleagues and fellow product managers. Today is likely your first day back in the office and if you are like me (and only now that you are actually in the office), you are super excited about the year ahead. Somehow between turkey legs, Mom's stuffing and New Year's Eve champagne, your product road map magically came together (maybe there really is a Santa (then again, where was he for my last product release!)).
Super charged and ready to go --- I decided to start my day with a list of 10 product management resolutions. Essentially, 10 commitments that I hope will not only make me to be a better product manager but also contribute more value to the company. Here is my list...
In 2010 I will....
Say "no" more often (twice as many times)
Take a vacation (a real one)
Visit more customers (twice as many)
Apply Win/Loss Analysis (consistently throughout the year --- not just when there's a problem)
Have lunch more often (and remember to chew my food!)
Reach out to key managers (no agenda --- just nurture the relationship)
Thank the sales team (ouch --- that hurts!)
Read more (at least one book per quarter)
Get involved (PM Groups, ProductCamps, Associations, etc.)
Keep my backlog prioritized for at least 2 iterations
Take the stairs rather than the elevator (maybe next year :))
While I'm sure many apply to you as well, I'm also certain you have several of your own. What's on your list? Please respond or comment with your product management resolutions. In return, I will manage a master list and follow-up with you in June --- I promise! Good luck!