First ServiceNow Integration was for ITSM
ServiceNow has long been a leader in the Information Technology Service Management (ITSM) space. It offers a robust and flexible set of tools to optimally develop, deliver, and manage IT services. ServiceNow ITSM is commonly used to handle internal incidents, service requests, problems, and changes.
What about External Customers?
Prior to the Istanbul release, the only option for serving external customers with ServiceNow was to engineer the ITSM platform for that purpose. This worked okay, but it was time-consuming both to design it and maintain it.
Istanbul & Customer Service Management
The Instanul release delivered the a new and dedicated solution for external service, enter Customer Service Management (CSM). Unlike ITSM, CSM is designed specifically to serve external customers. It's an intuitive way for customers to engage with customer service agents or help desk. If issues can't immediately resolved (think Q&A), common procedure suggests a case needs to be created. Case are typically managed and resolved but customer support. Software vendors sometimes also capture feature request through cases as well.
What if I need to Escalate the Case to Development?
Generally, that's not a problem if you are using ServiceNow Agile Development. But what if you aren't using ServiceNow Agile Development? If you are like most organizations, you are stuck managing case escalation in Excel and/or email cases via Outlook to dev. But that's not the end of the problem. Someone has to enter (re-enter) the data (case details) in the developer line-of-business app or work management solution. The top (most popular) developer platforms to manage work include Microsoft's Azure DevOps, Atlassian's Jira, CA's RallyDev, CollabNet's VersionOne and GitHub. Note, this far from a complete list.
ServiceNow Customer Service Case Integration
But it doesn't have to be that way.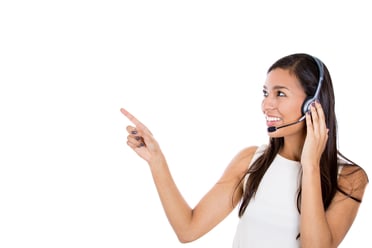 You don't have to do double-entry. You don't have lose yourself in spreadsheets or constantly ask development for updates. You don't have to pull your hair, waist your time, or become incredibly frustrated!
Building on our existing ITSM Integration, we are enhancing our ServiceNow integration to include cases. By virtue of this post, we are releasing ServiceNow Customer Service Case Management integration. For those already familiar with our ITSM integration, the principles remain the same, the work flow is similar and the installation and set-up is just as quick and easy. The packaged integration installs in minutes. The following five integrations are immediately available.
ServiceNow Case Integration Improves Customer Satisfaction
Case management is fundamental to customer service. How quickly they are closed impacts customer satisfaction. By integrating case management with development work management, customers improve response time, communication and customer service. Integration is a smart (and easy) move, to help support teams become more efficient and save money.